Known as Universal Reel and Star Drag Grease. Cals Grease contains PTFE (Teflon) that reduces friction, wear, noisy and protects metal sufaces against corrosion. Excellent saltwater performance. Safe for plastic and coated parts. You can use Cal's grease whatever area you want such as drive gear, bearings, drag washers etc. Cal's has two versions of their grease product which are Tan and Purple. The Purple one is lighter than Tan ones. Available in 1 oz. and 1 Lb. jar. The best grease for fishing reels I have ever seen on the market. Similar grease to Shimano Drag Grease.
Price is for 1 oz. (28g) from $7 and 1 Lb. (453g) Tub from $30 on the various market places.
Cals Grease – TAN
Tan version of Cal's grease looks sticky. It's recommended to use hot climates. I think it has excellent corrosion resistance. Use safetely on drive gears, bearings, worm gears, drag washers, shafts, body etc. You can use all types of fishing reels including conventional, baitcasting, spinning, surf etc.

If you have a carbontex drag washers on your reel or planning to use in future, Cal's is the number one grease for carbontex drags and it's provides a superior performance.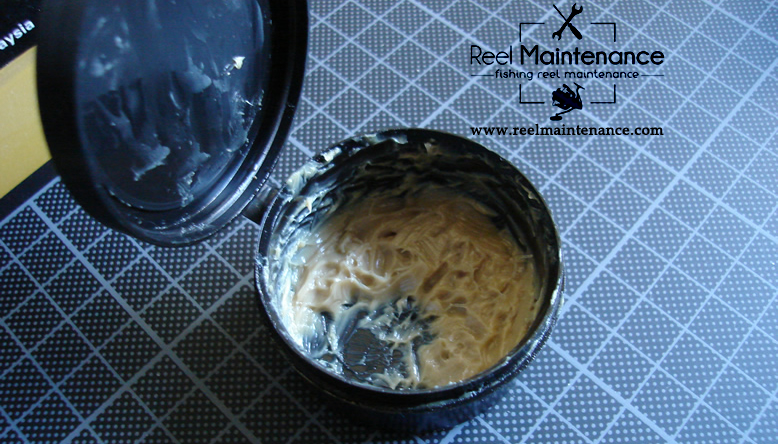 Be careful to applying this grease to light reels. Apply a small amount of this grease to gears and bearings, otherwise your reel may be gets slow down. Alternatively, use Purple version instead for light reels which is scaled-down viscosity and thinner than Tan. To view purple version of cals grease, see at Cal's Purple Star Drag Grease for review.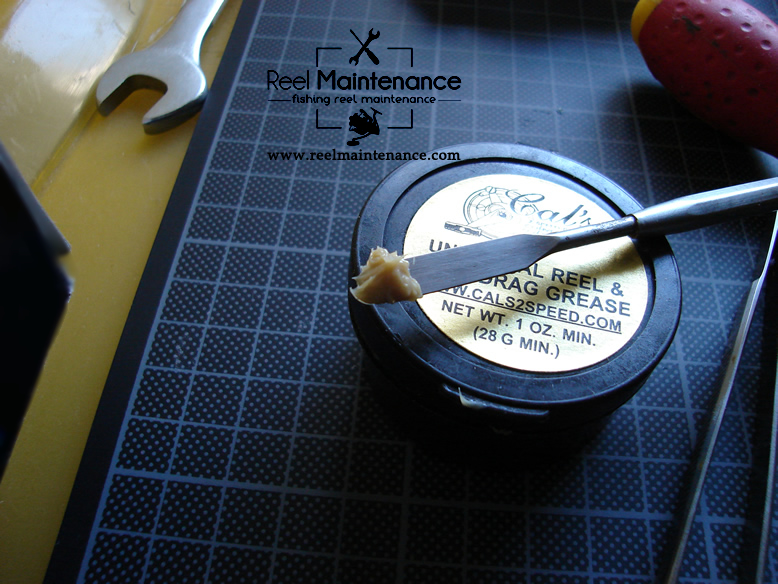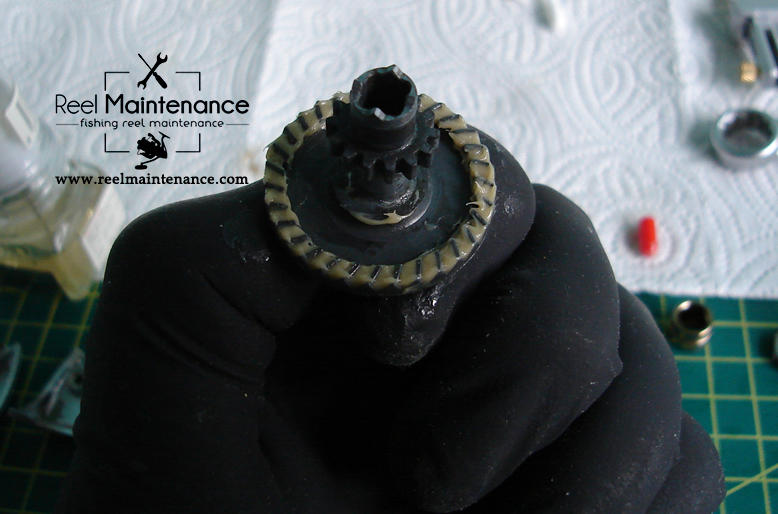 A pinion gear that applied with cals grease.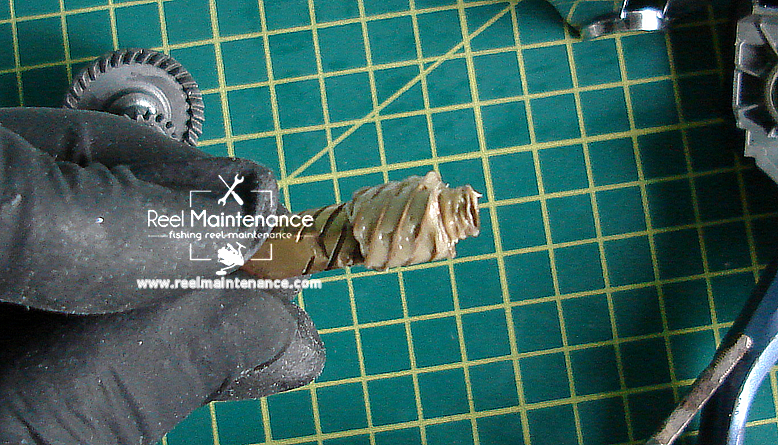 A drive/main gear bearing was filled with cals grease.