Known as Multi-Purpose Grease. This super lube grease is PTFE teflon added that prevents friction, wear and noisy. It's synthetic based which is safe for plastic parts of fishing reels. Provides great corrosion resistance that reels used in saltwater. Made by Synco Chemical Corporation, USA. Another best grease for fishing reels on the market.

Price is 3 oz tub for $5.90, 14 oz canister or cartridge for $22.00 on the various marketplaces.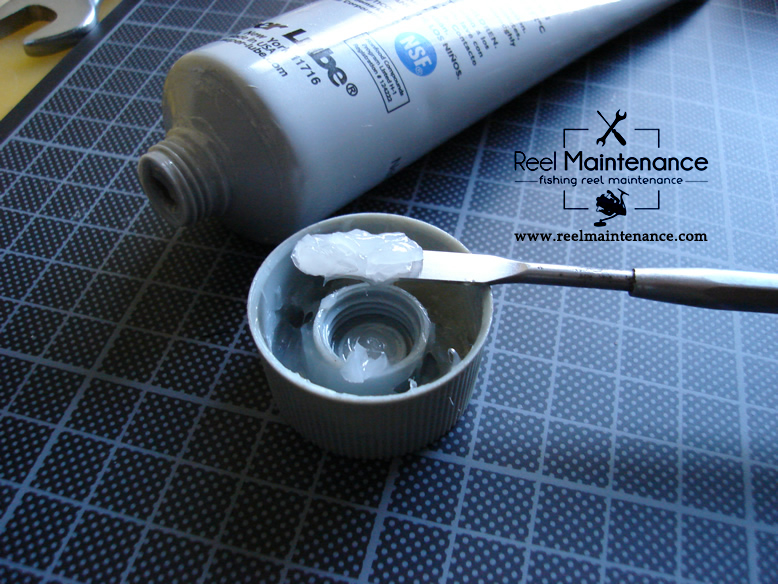 Which reel parts can be greased with super lube?
You can apply this grease to various parts of fishing reels such as bearings, drive gear, pinion gear, drag washer, side plate and much more. Unlike Yamalube Marine Grease, it's not heavy duty grease as Yamaha. So your reel will not get slow-down performance. But it's recommended that using a Brush to applying correct amount of grease.