To opening nuts, nut wrench is used for this. The nuts can be made by brass, zinc, steel or aluminum. The fishing reels are usually has brass or zinc nuts. My prefer for nut wrench is open-end or combination model. But you can use adjustable models as your prefer.
Combination Nut Wrench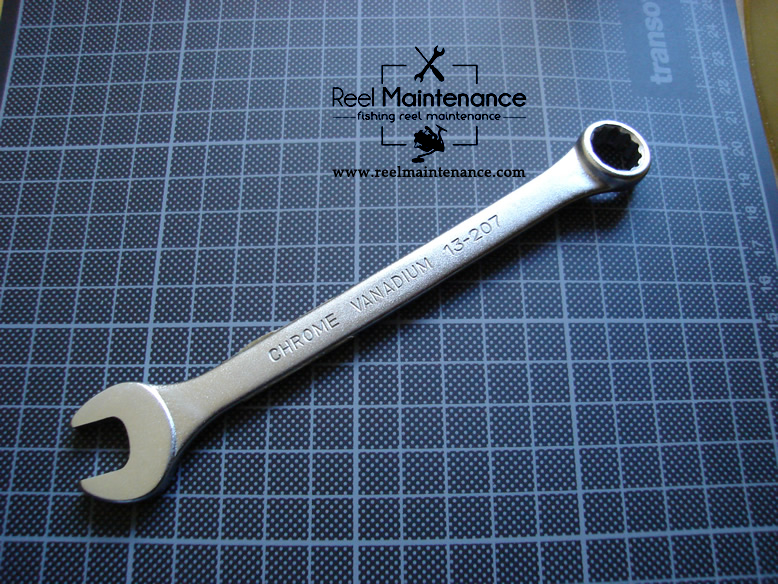 This is 13mm combination nut wrench that made by chrome vanadium. Manufactured by Stanley. With this 13mm wrench, you may remove nuts up to 1000-4000 model of spinning reels on the market. I usually use this nut wrench on Daiwa and Shimano spinning reels.
Double ended box nut wrench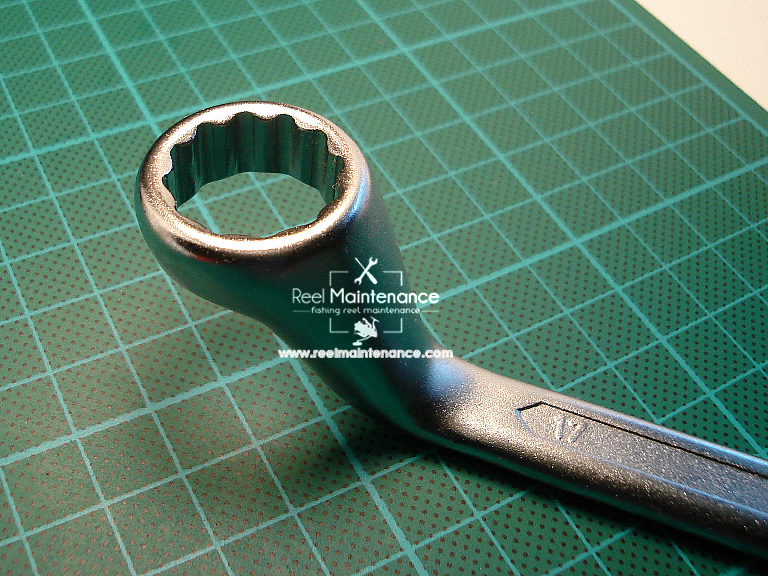 This wrench is double-sided and angled. It is especially useful in pulleys where the depth or height between the rotor and the nut is high, due to its angle. Standard type wrenches can slide when opening the nut and scratch the surface of the rotor in cases where the nut is in too deep.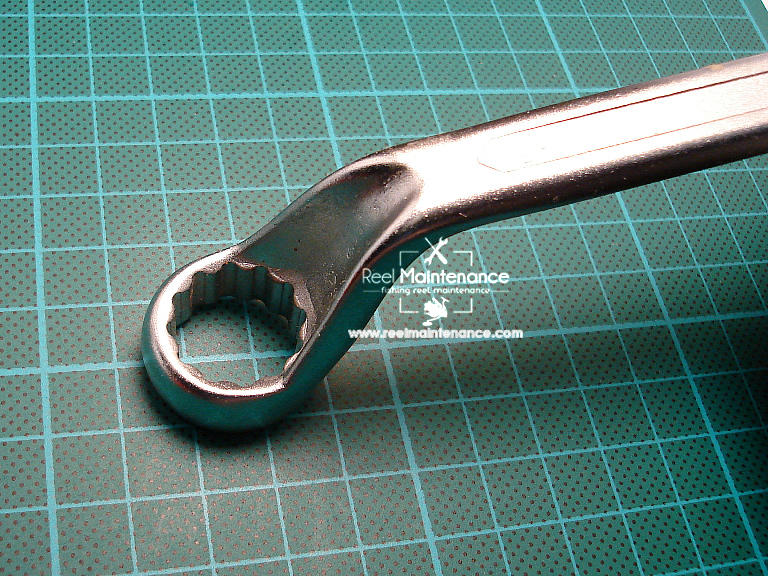 As you can see in the photo below, you can easily do this with an angled wrench. For example, I always use this wrench to open the nuts on the big pit surf reels. The number of the size I use is 16-17. You can find these types of wrenches in all marketplaces, regardless of brand and model.