As you can understand from the name, I would like to tell you about the product named Shimano bantam reel oil produced by the Shimano for its own reels. Those who use the old reels will remember it from the bottle. It used to be boxed with reels especially between 2008-2012 and was given for free.
Nowadays, the brand has produced two different products, which are different from this and have been introduced to the market under the names Shimano SSRO-01 Oil (lighter than bantam) and Shimano DG18 Water Repellant Grease. Some of these are only given in high-end reels, in different formulations depending on the model, and in products that serve different purposes.
However, if you wish, you can also buy them from various market places with a fee. In this article, we will talk about the product named Shimano bantam oil which is mostly used for spinning reel and baitcasting reels. I will explain the other products to you in detail later when possible.
First of all, there are no claims such as resistance to saltwater or rust and oxidation on the parts where this product is applied. Its main purpose is to reduce friction in moving parts and to eliminate the need for lubrication without compromising the first-day running performance of the reel. Indeed, moving parts do not slow down when you apply this product. Since the Shimano uses this product on all reels classified as spinning, baitcasting or another, you can continue to apply without cleaning the oil inside the reel. You may also use with daiwa or another spinning reels or baitcasting reels without problem. I have applied to the daiwa spinning reel in this article.
Offered in 4.5 grams by the producer and the price is US $5.00. You can find this product in almost every marketplace like ebay, amazon etc.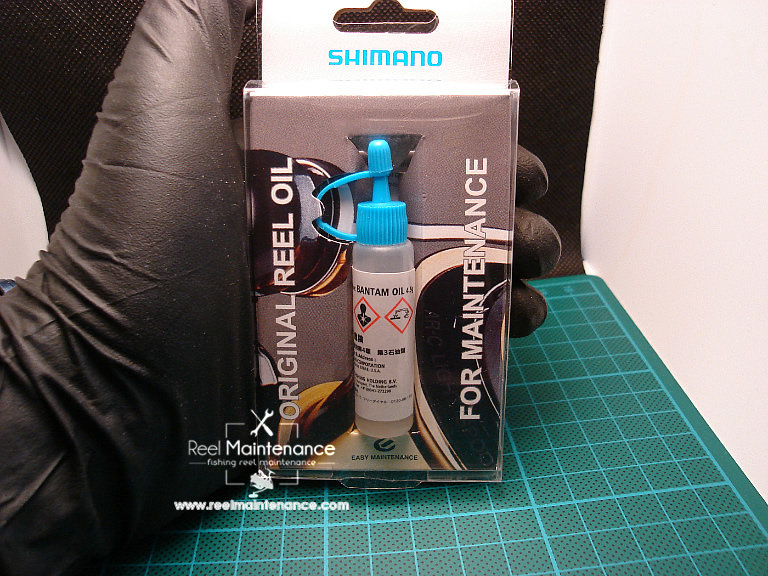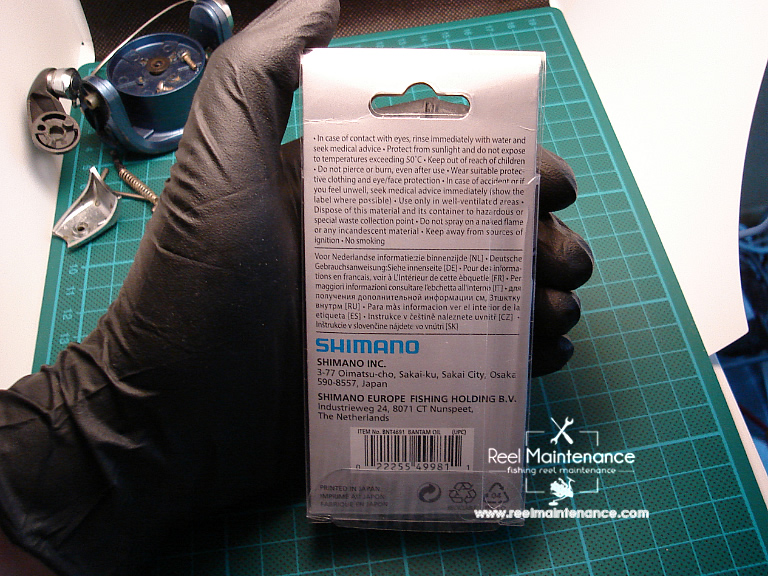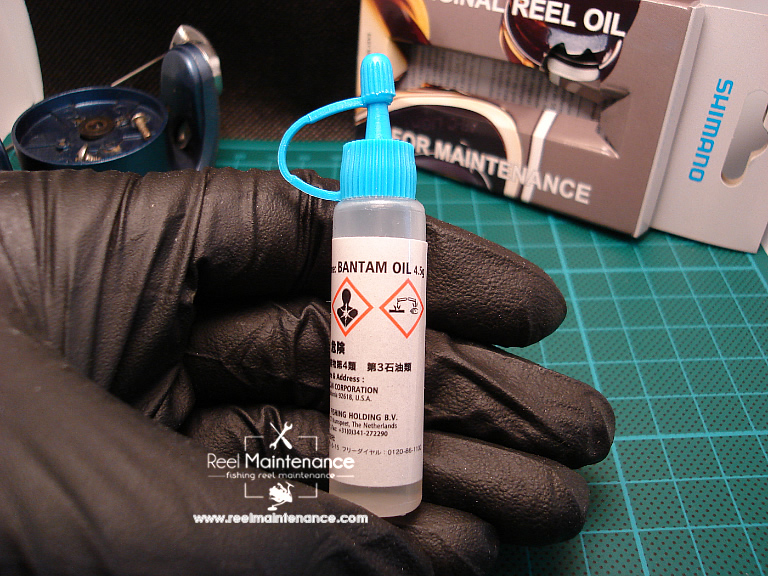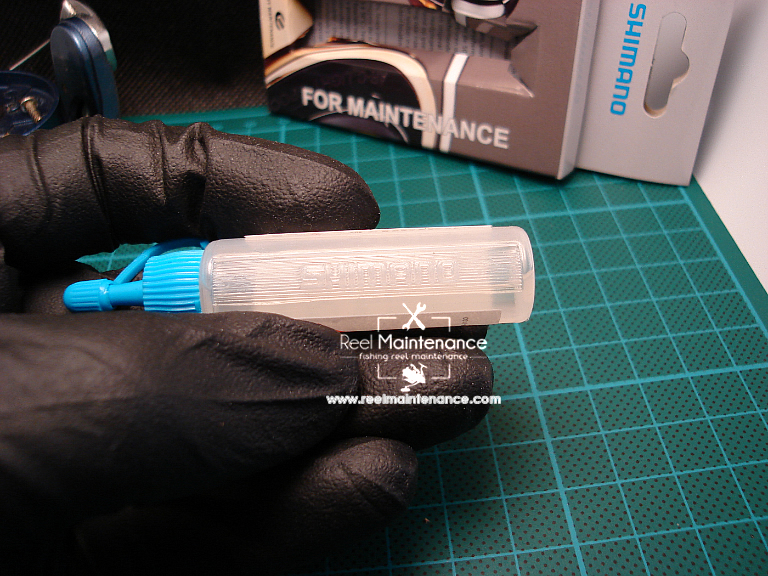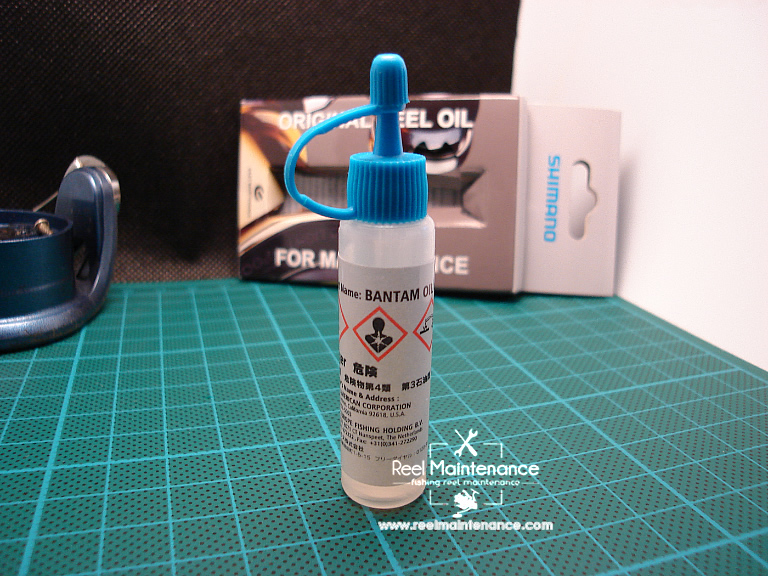 First glance: Shimano Bantam Reel Oil
The product is offered in 4.5 gram bottles with a self-dropper. When you want to use it, simply lift the drip tip. The dropper head is attached to the bottle's body so that it does not get lost. The color of the product is transparent. Neither too fluid nor too viscous, it is better to say the middle of the two. The product does not contain chemicals that could damage any part of your reel.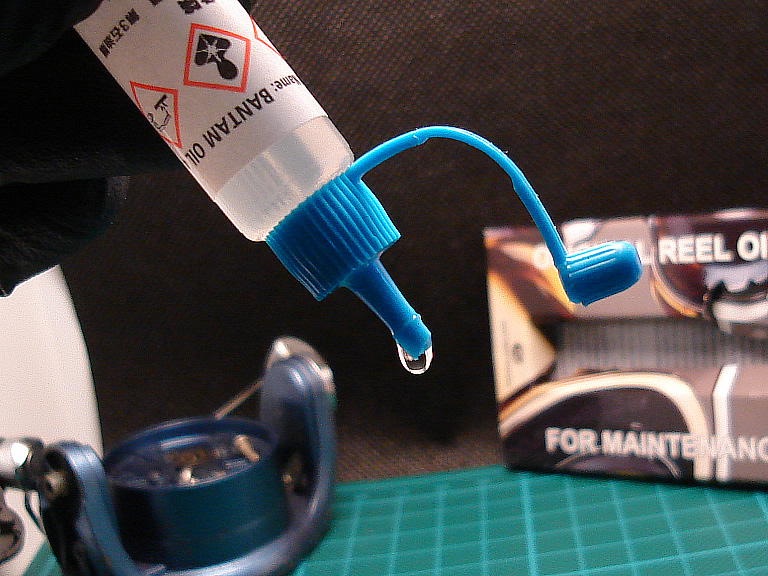 You can apply the product in almost all moving parts of the reel. The main parts you can apply are; line roller, spool bearing, drive gear bearings, shaft etc.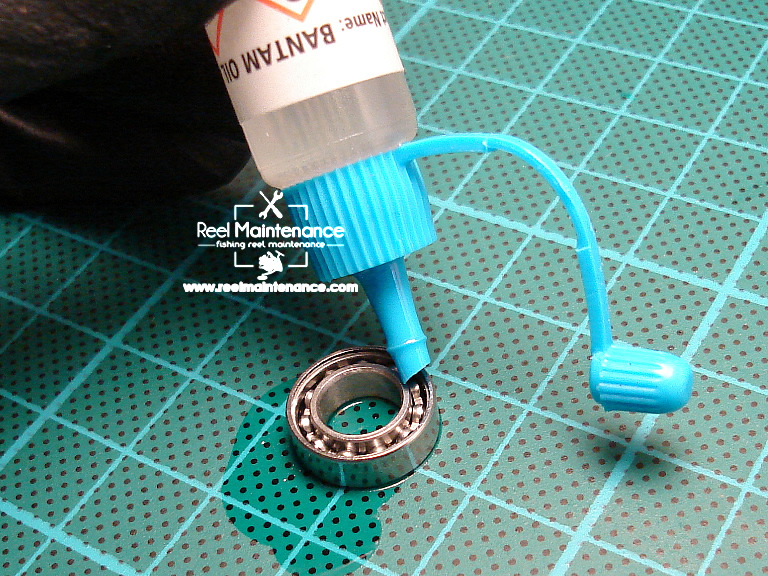 Oiling the drive gear bearings with shimano bantam reel oil.
Oiling the line roller with shimano bantam reel oil.