Known as Cosmo Ace-2, Star Drag Grease. Similar formula to Cal's Grease. Ultra sticky. This shimano drag grease is prevents corrosion and rust for saltwater use. Very good metal-to-metal performance. You can apply this grease to most reel parts such as drive gear, carbontex drag washers, bearings etc. But since this ultra sticky, use a small amount to prevent getting slow-down performance on your fishing reel. Made by Shimano. Available in 1 oz. – 1/4 oz. and 1Lb tub.
Price is $6.00 for 1 oz. (28g) $4 for 1/4 oz. and $40-$50 for 1Lb tub on the various marketplaces.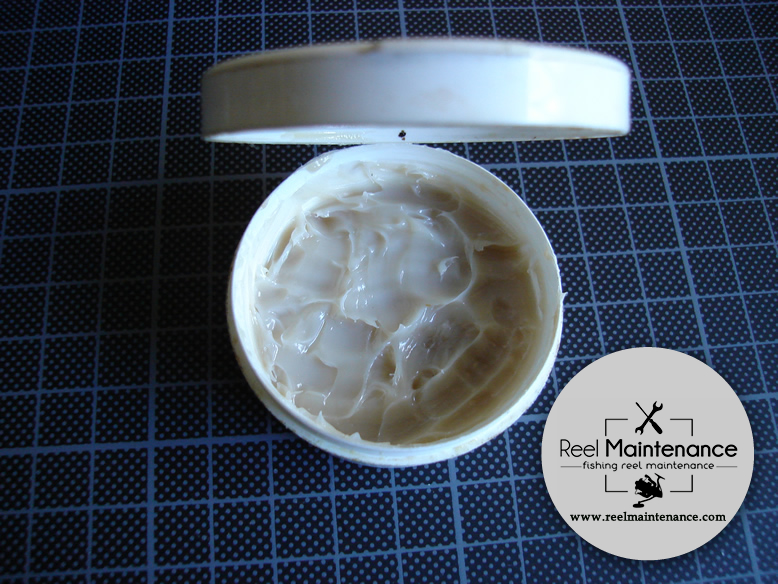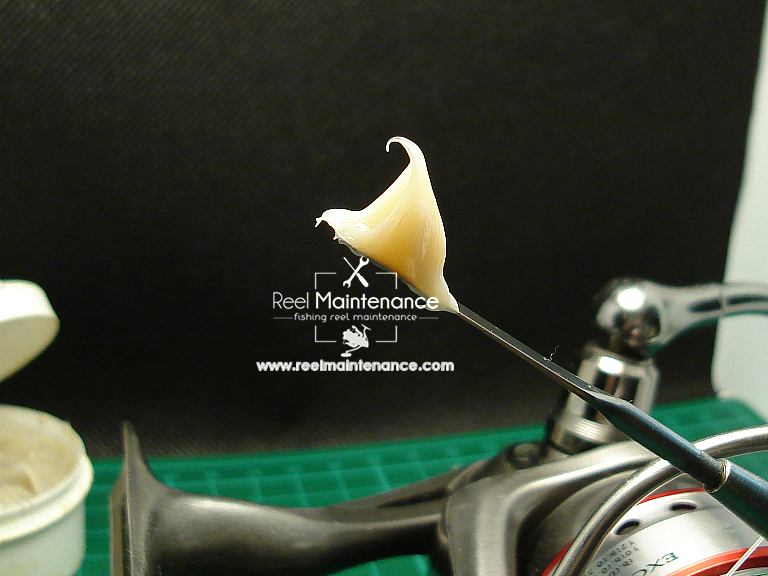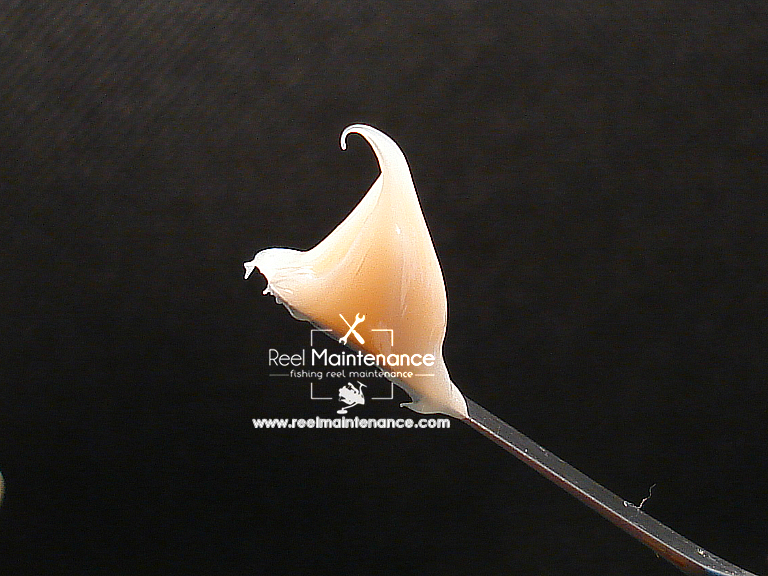 How to grease a carbontex drag washer
The shimano drag grease applied to the one of my customized carbontex drag washer which is for shimano power aero surf reel.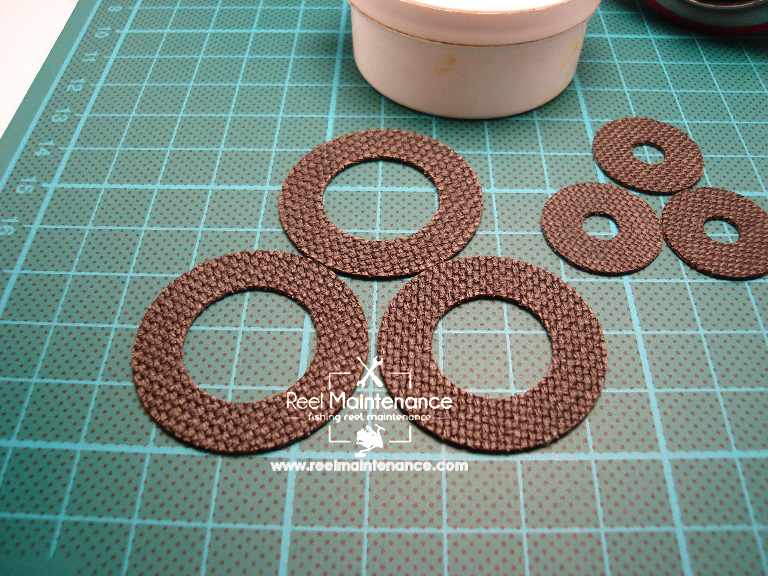 A carbon drag washer lightly coated with this shimano drag grease using a brush.