One of most preferred lubricant on the market. The oil known as ReelX lubricant. Made in USA. The manufacturer states this as Ultimate Fishing Reel Lubricant. Made by Corrosion Technologies Corporation for fishing reels. The company emphasize that their product is used their polar bonding and fluid thin film coating technologies at the production.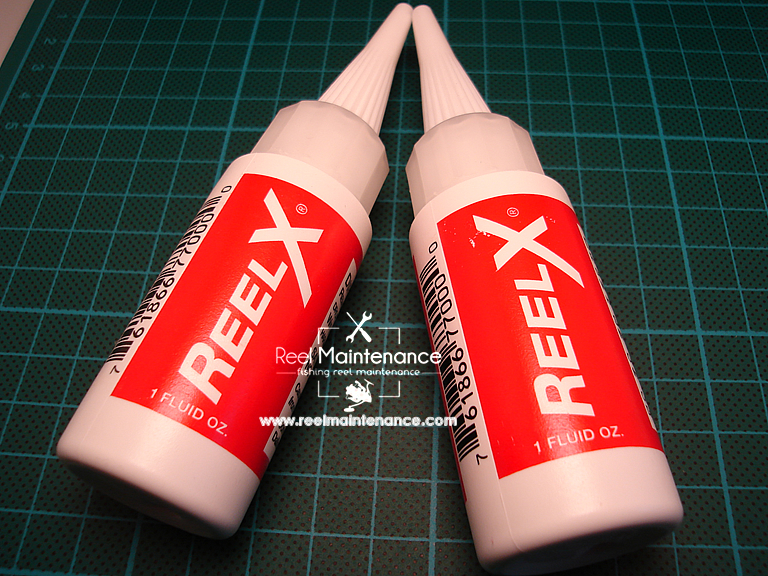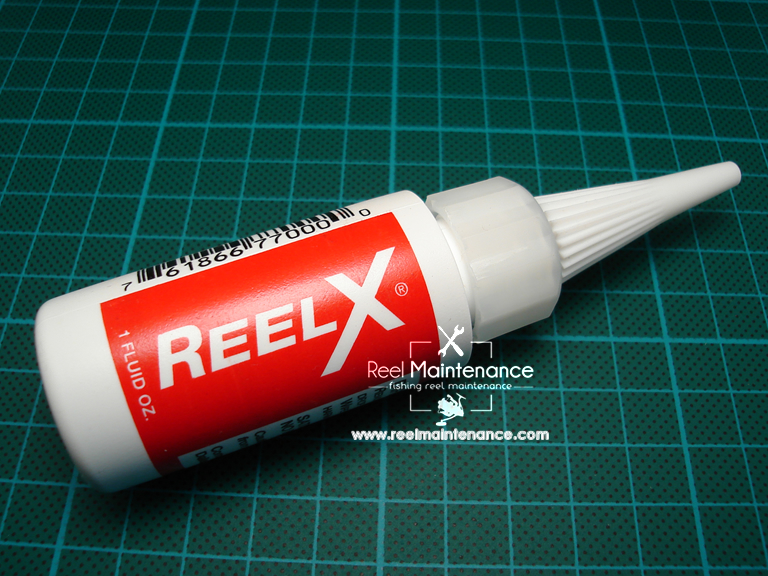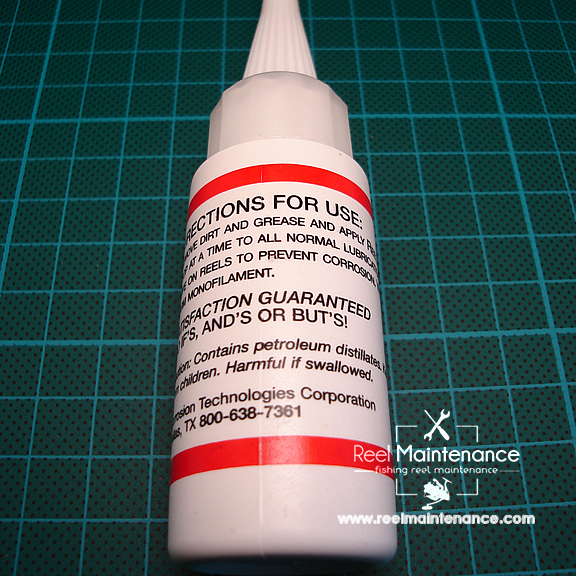 Specifications of ReelX
It has greenish color. Thick oil but not too much, It's ideal for general reel maintenance. It has special additives and inhibitors to prevent corrosion or rust which is very important for saltwater fishers. There is no wax or silicone contains. According to description of reelx oil, it sticks to metal like a magnet and can not be displaced by friction or moisture.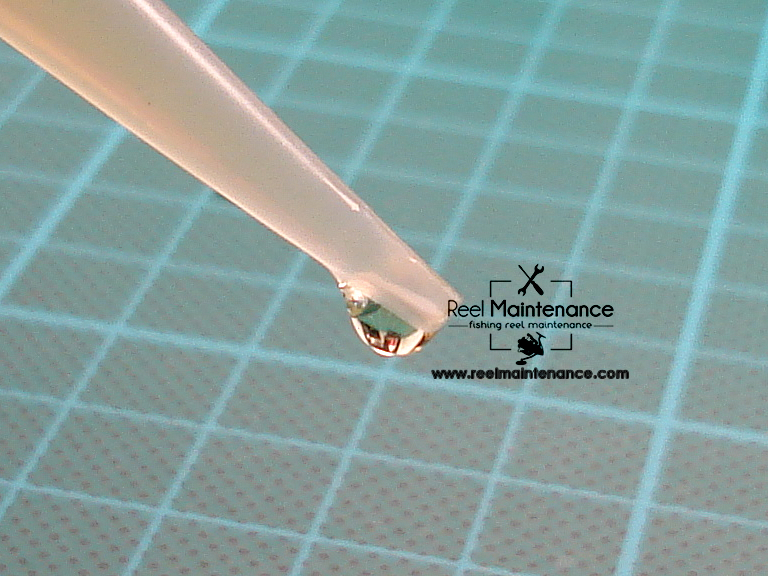 The ReelX oil is described its lubricant as that it will not harm for plastic, ptfe and monofilament. This means, if you have lubricated parts as synthetic ptfe based which compatible with this lubricant and will work fine. Also due to this, your reels are that spooled with monofilament line and leaders are not get harm.
Some of end user customers are mixing this oil with various grease products for thinning. It's really work for thinning and compatible for most grease products on the market. You may thin the cal's grease tan version with this lubricant easily.
Which parts may lubricate with ReelX Lubricant?
I usually use this lubricant on the line roller bearing of the spinning reels. The protection level of ReelX is good but I'm highly recommended that re-oil the line roller for every fishing trip. It's not matter what lubricant you use, just oil them periodically.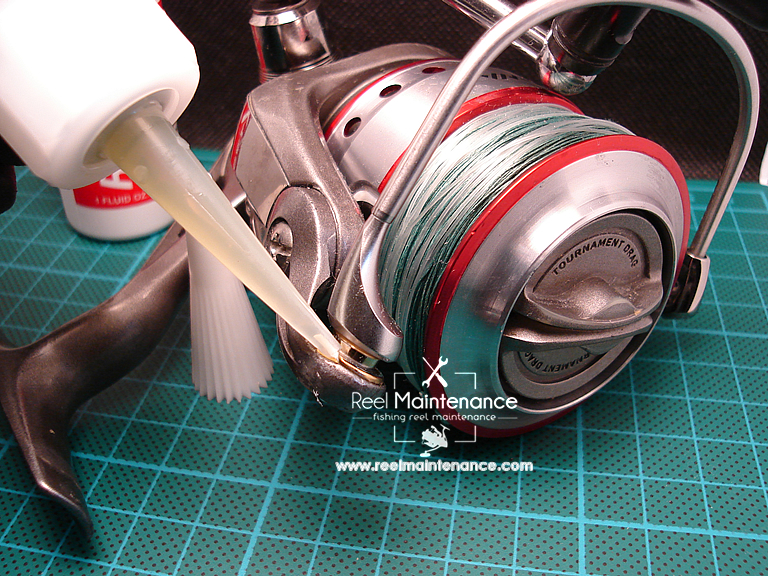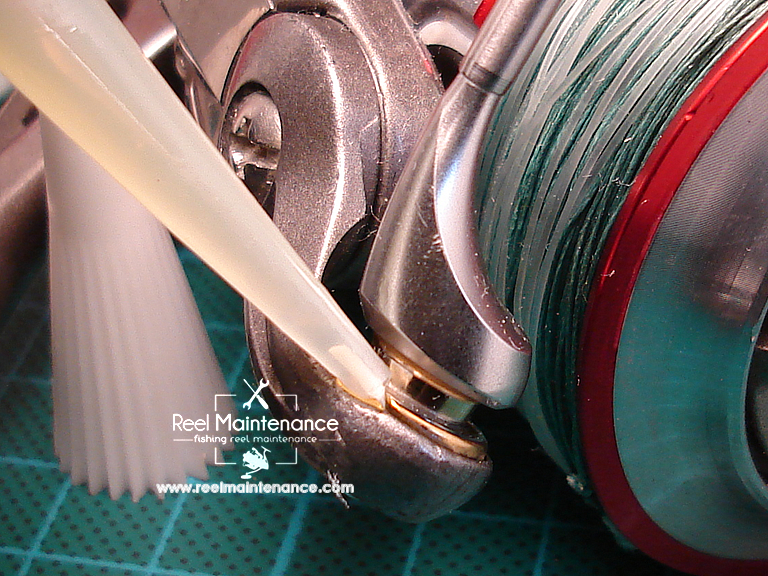 You can safetely use ReelX oil with spinning, baitcasting, conventional or another types of the reels. Especially for bearings. And the other parts that saltwater easily leaking into the parts such as bail arm, spool shaft, knob etc. This parts are not required for taking apart and may be lubricated within a few seconds from the outer areas of the reel body.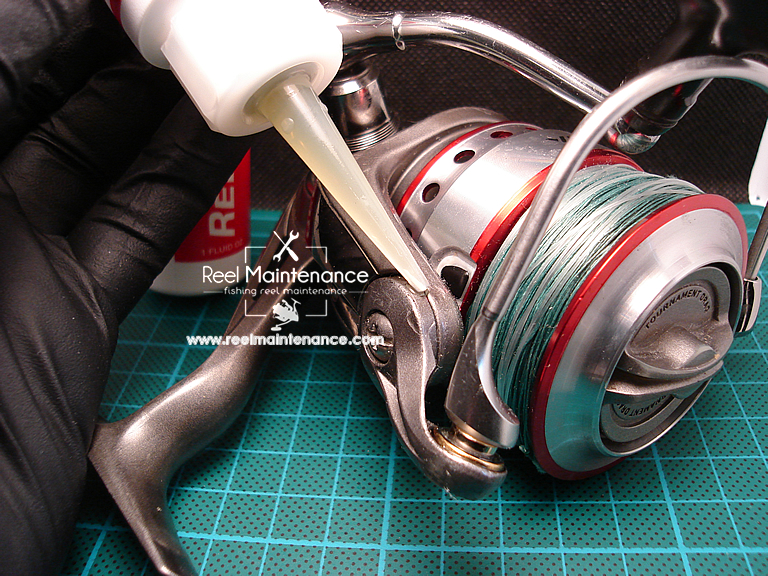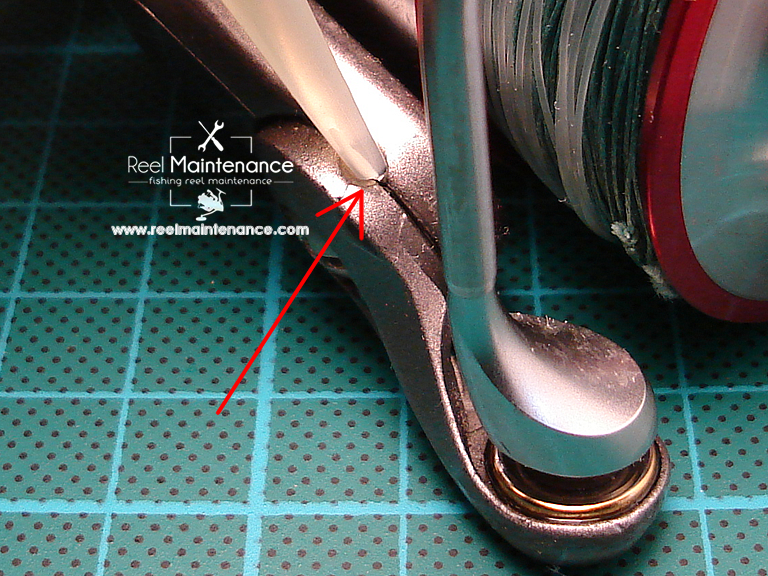 It has great oiling nozzle and you may oil the reel bearing very easy.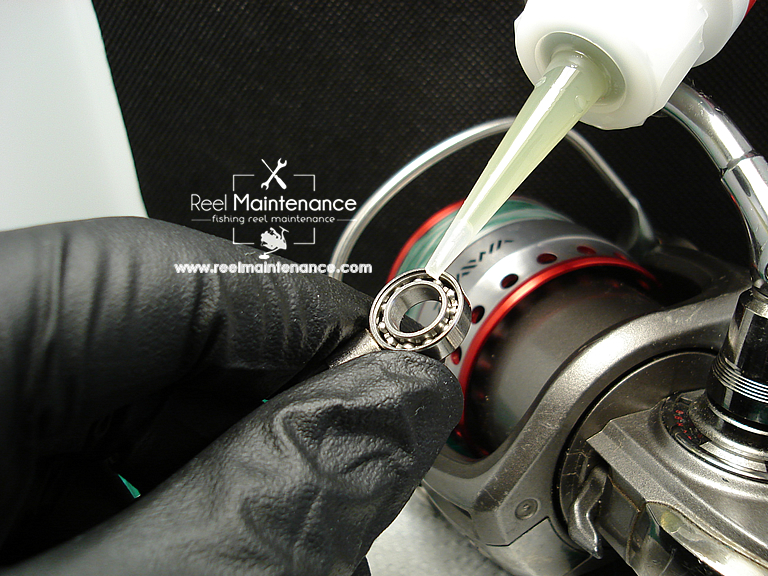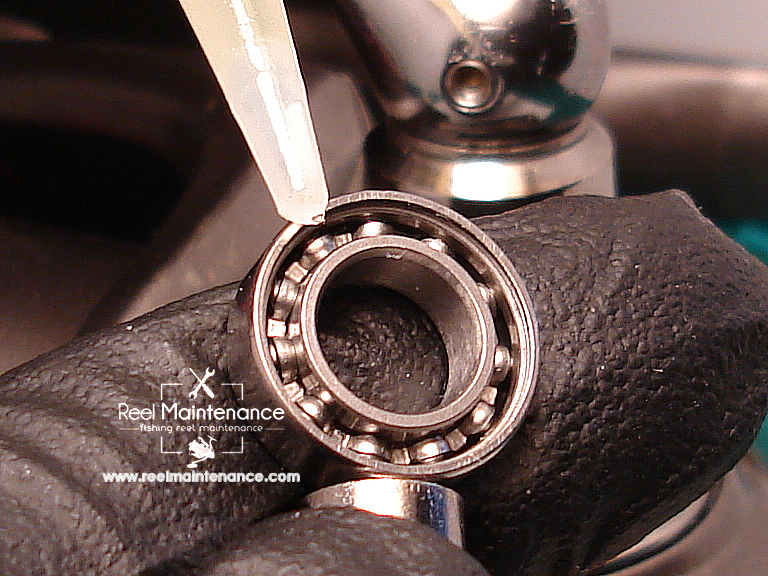 Always lube the knob, including handle shaft, do not forget. If your reel knob is running on bearings, oil them often to prevent rust or oxidation. There is no need unscrew or tearing down the knob to oiling them. Just oil the joint of knob as you seen below. A drop of oil is fine.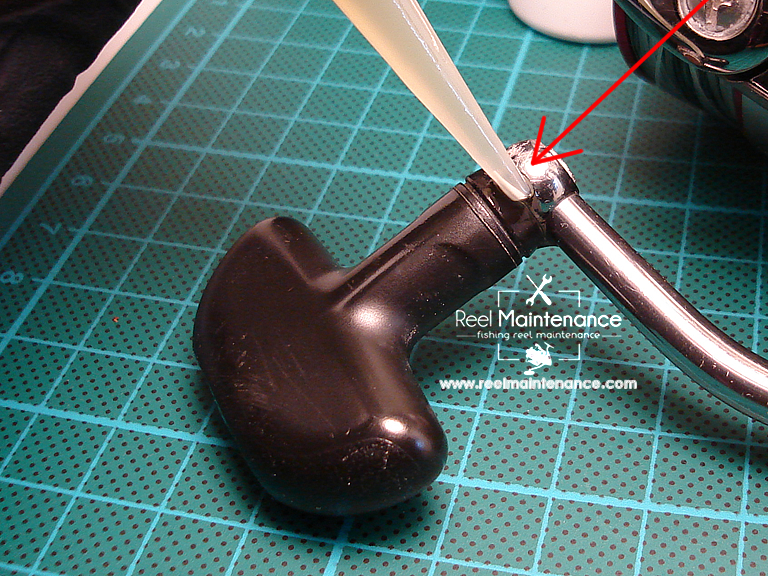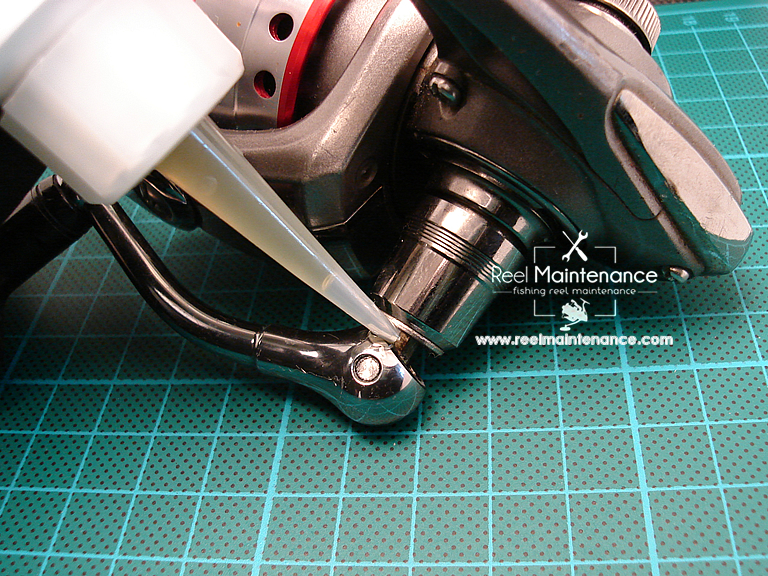 Price of ReelX Lubricant
The ReelX lubricant is officially packaged for bottle of 1 fluid oz and the price ranges are US $6.00 – $8.00. You could easily find out common market places like ebay. But alternatively, you may purchase directly from corrosionx web site which is manufacturer.