If you plan to grease a drive gear, you should need to grease a pinion gear additionally since the both gear works with together.
You should use same type of grease you applied already to drive gear. The grease we use usually synthetic based grease with ptfe fortified. Most synthetic grease does not damage to plastic parts. The presence of PTFE, creates a dry film on the parts. It reduces friction on the moving parts including both metal and plastic parts of fishing reel. Look at Grease section for the best grease products on the market for spinning reels.
Look at How to grease a drive gear article due to both drive and pinion gear works with together.
Clean up old grease from pinion gear
You should clean up old grease. As you seen below, the old grease turned into to black color. This means, expiration date of grease has been exceeded and it needs to be renewed. Use a tooth brush or cloth to clean up this. There is no need any fluid or degreaser for this.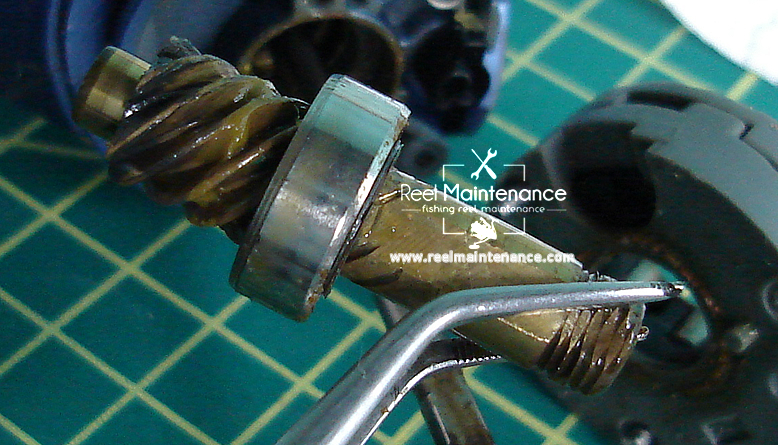 Prepare the pinion gear for maintenance
After you clean the pinion gear, as you seen below which is ready for maintenance.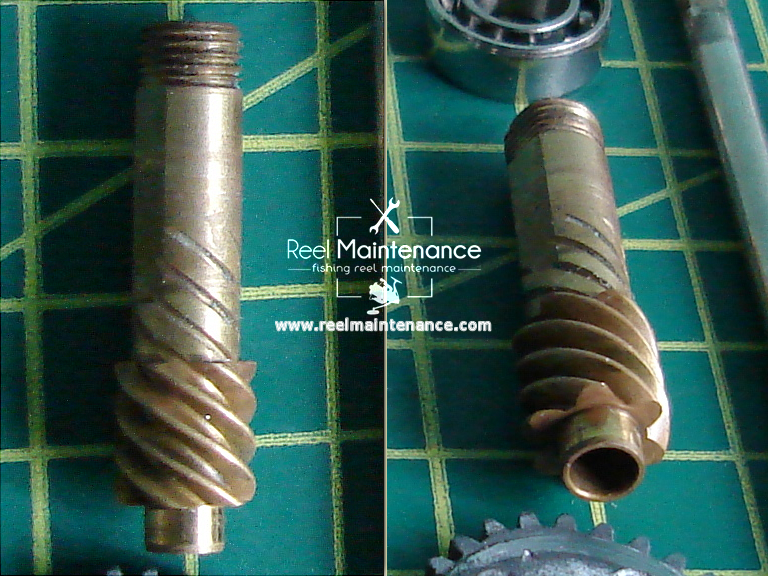 Grease a pinion gear of spinning reel
You may use your favorite grease. If you want to get more protection and long-term maintenance, apply the grease to pinion gear as you seen below.
Only disadvantage of this way, your spinning reel may be gets slow-down due to much more grease applied. But, the pinion gear is more protected from oxidation or rust than other ways and gets more resistance for saltwater. I'll post another ways as soon as possible.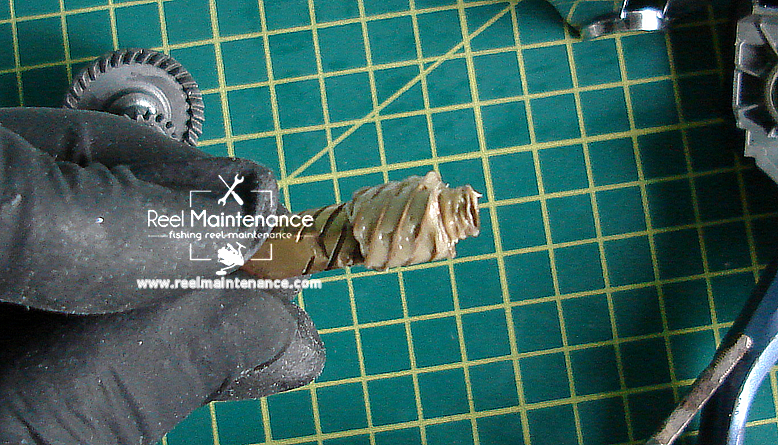 The pinion gear that applied fresh grease was installed to spinning reel.