When planning for In depth reel maintenance, drive gear is needed to be removed to re-lube, cleaning or replacement. The Spinning reel of drive gear assembly always be clean and fresh greased as well.
If the one or more gear teeth was damaged, consider replace with new one. The gear teeth that is oxidation or rust, it must be replaced a new one. This means, you'll need to order a new drive gear assembly.
When you ordering a new drive gear, view the reel schematic you have and order the correct part for your fishing reel. The reel schematics are already placed in your reel box. If you haven't found your reel box, you may research on the internet or visit the reel brand web site.
Some reels are need to be remove the rotor assembly first before the remove side plate cover. If you do not know how to do this, see at How to remove roller clutch anti-reverse article the section of 1 to 5 which is explained how to remove the rotor assembly.
In this article, we'll remove the drive gear of shimano nexave spinning reel.
Unscrew the rear protector
Remove the screw of rear protector before the opening of side plate cover.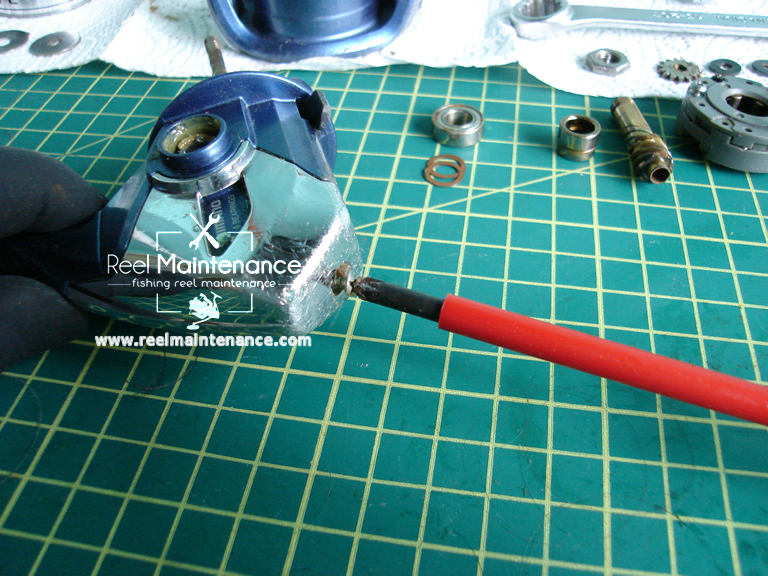 Rear protector cover was removed.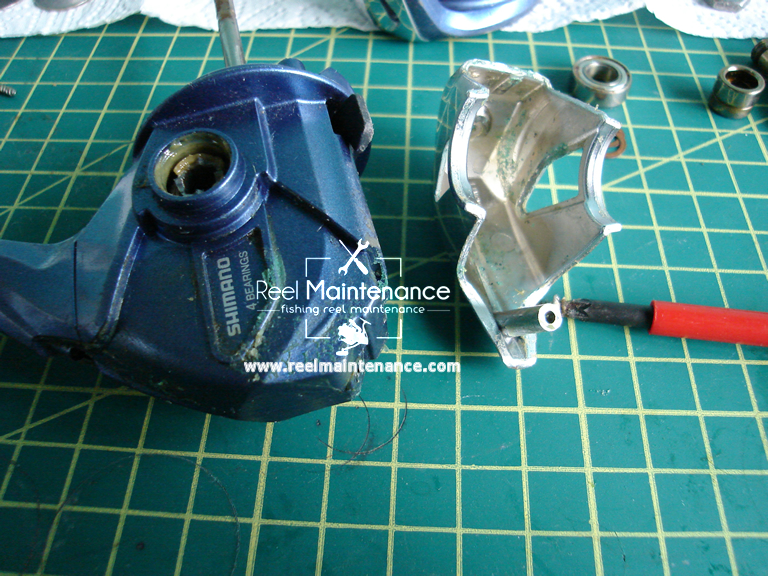 Remove the screws from side plate
The side plate cover has a few screws on it, so remove them by using your screwdriver.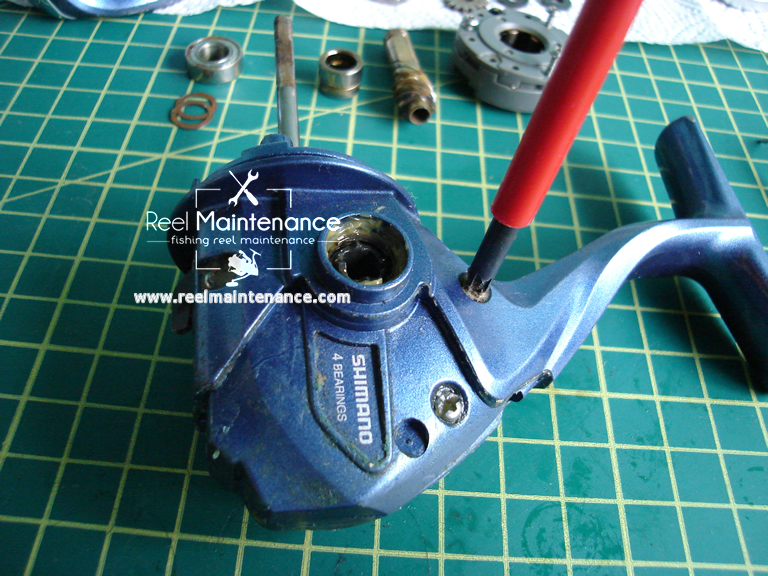 The side plate screws was removed and both plate as you seen as below.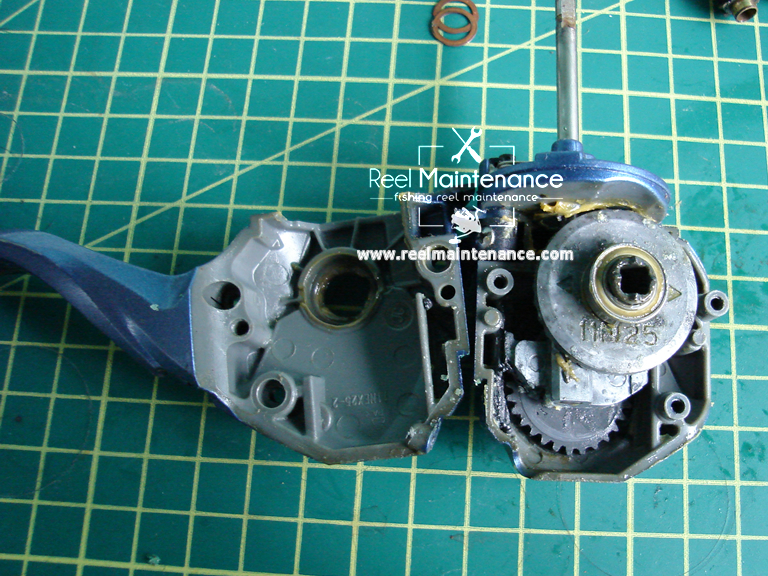 Remove the bearing
Although it is not necessary but it is recommended that drive gear bearing is need to be removed to easy work.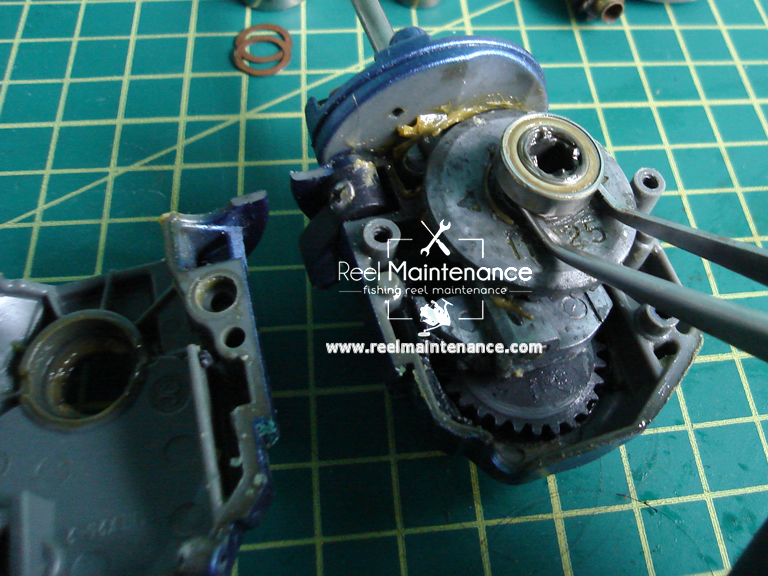 The bearing was removed with its adjusting washers.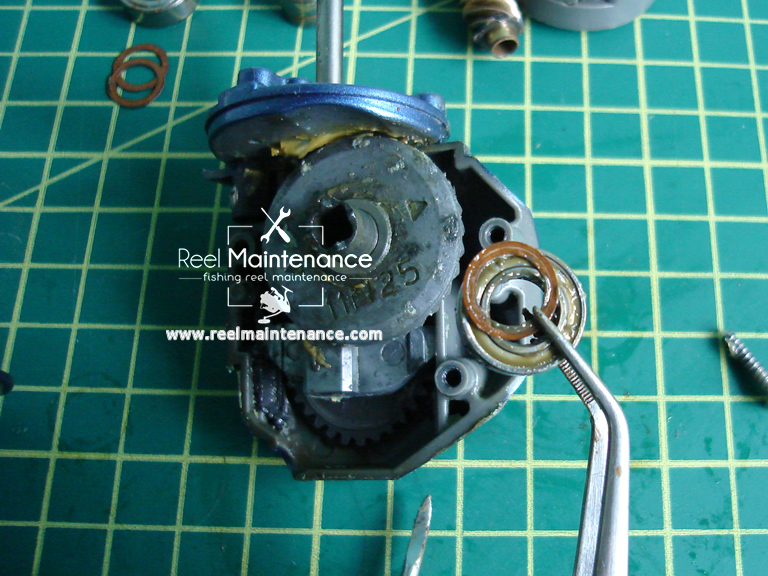 Remove the drive gear
You may lift the drive gear assembly with your fingers gently. If it difficult to remove, use the helpful tools as you seen below.
The drive gear assembly
Drive gear assembly was removed and it is ready for cleaning, de-grease, re-lube or replacement.