The drag knob is the one of important part of drag components. During the in depth maintenance of spinning reel, we also require disassembling the drag knob. Here is the quick tutorial how to do this.
Remove the knob
Before the disassembly step, remove the drag knob from spool by turning it counter clockwise until the knob turn freely on the spool shaft.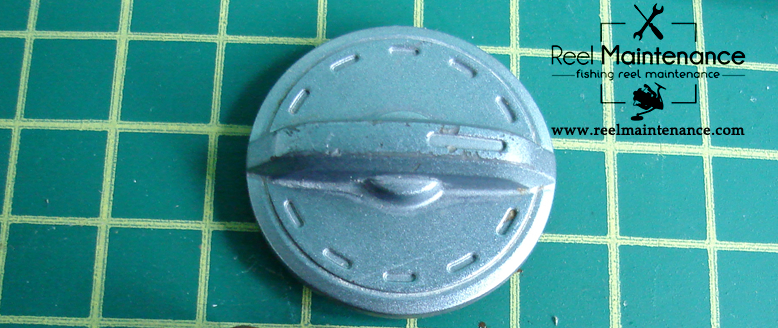 Unscrewing the knob
We need to remove the screws to disassembly the drag knob. Since this knob is from P4 series of shimano spinning reel, it has two screws.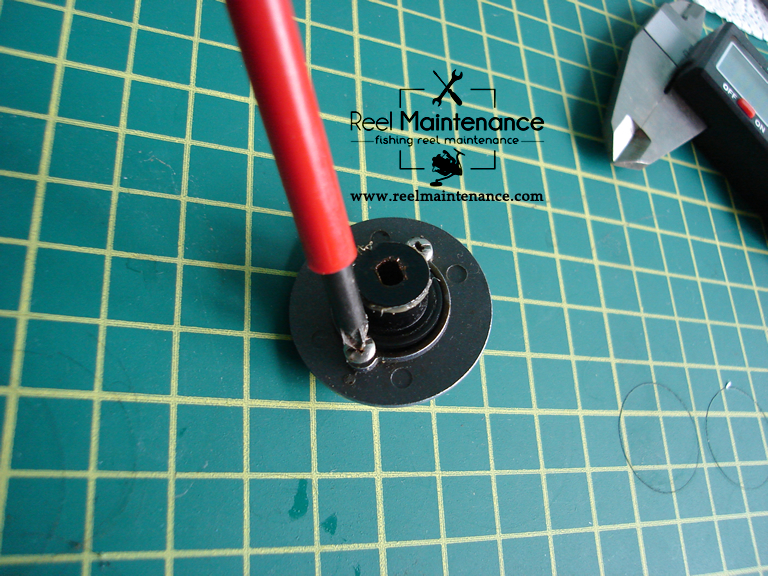 The components of drag knob
After the unscrewing here is the parts of drag knob components as follows. Lay out them in order to remember easily when you re-assemble parts. It's ready now for maintenance or replacement.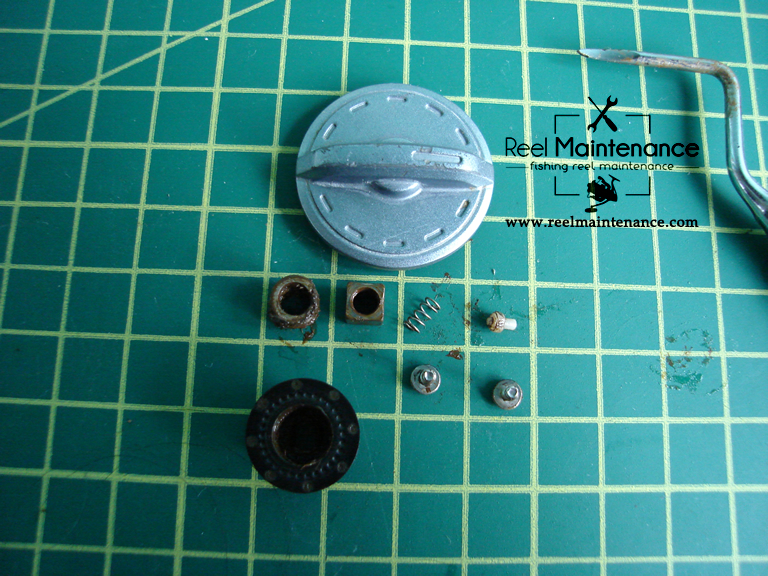 You may interest also Drag washer cleaning and Removing drag washers from spool